Tower is a powerful Git Client for Mac OS X that makes using Git easy and more efficient. Users benefit from its elegant and comprehensive interface and a feature set that lets them enjoy the full power of Git.
Features include:
git-svn support
file history
submodule support
blame view
single line staging (per-line committing)
Support for full screen display in OS X 10.7 Lion
cherry-picking
discard chunks/lines
direct Github, Beanstalk & Bitbucket integration
many powerful drag & drop features incl. merge, rebase, push /pull to/from remote, apply stash, create new branch etc.
What's New
Version 1.4.15:
Adapted Kaleidoscope wrapper script for newest beta version
Ignored FileMerge warning messages
Used default cloning directory as placeholder in clone sheet
Changed delete behavior for symbolic links
Fixed an issue with old version of Kaleidoscope as Diff tool
Compatibility
Intel, OS X 10.6 or later
Screenshots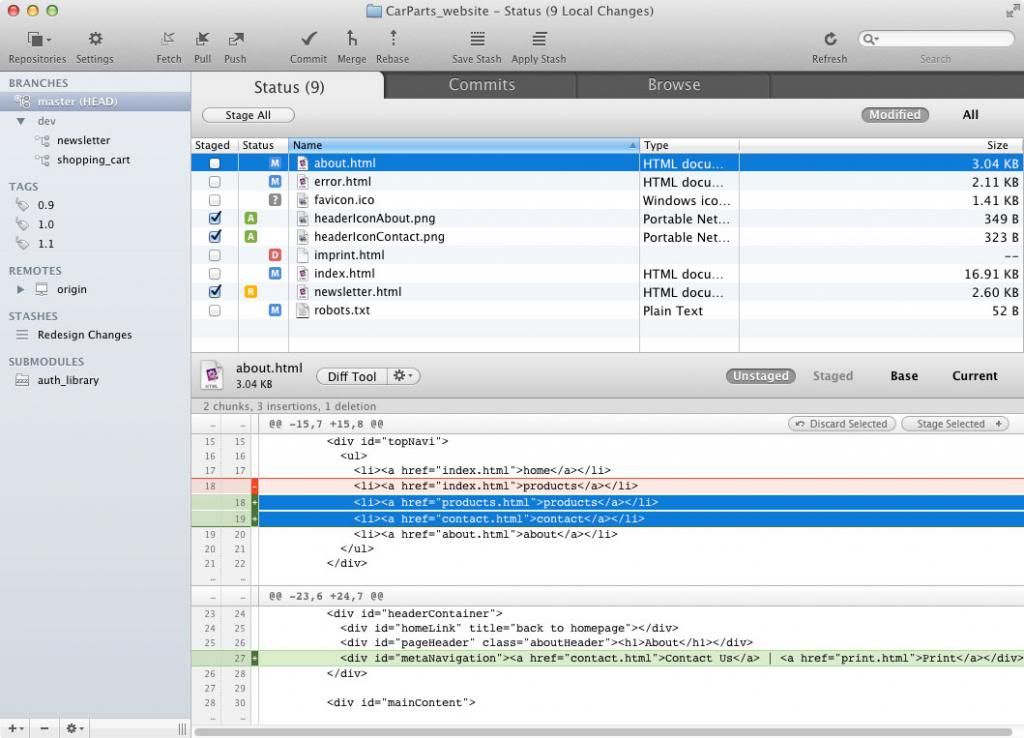 Download Now