LilyView is a lightweight, mutli-touch-friendly image viewer that's handy and doesn't get in your way.
Lightweight. There's no image library to load, you just browse images in a folder.
Chromeless. No controls are visible until they are really necessary.
Multi-touch friendly. You can literally touch the image when using a trackpad, but LilyView works just fine with keyboard and mouse.
And it's only the beginning…
What's New
Version 1.2.2:
Fixed a bug: in some cases the full screen window mode was not saved across app launches.
Compatibility
OS X 10.8 or later, 64-bit processor
Screenshots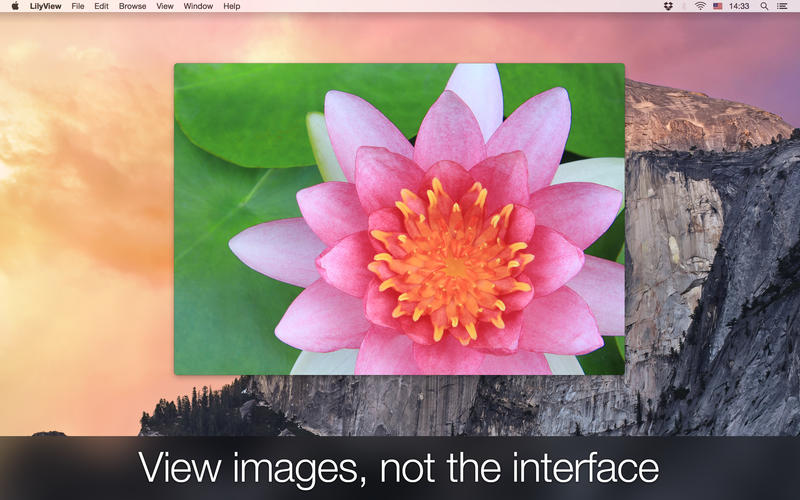 Download Now