Current is the best way to browse and message with Facebook on your Mac. You can quickly access your buddy list, inbox, and notifications right from the menu bar, and message friends in separate chat windows.
Current isn't just a messaging app. It's a complete replacement for using Facebook in the browser, and it's custom built to give you the best possible experience.
Other major features:
• Photos open in their own windows where you can swipe through them, as well as comment, like, share, tag, and go full screen.
• Videos can be popped out of the page, so you can continue watching while browsing or using other apps.
• When navigating Facebook, you can swipe back to exactly where you were in the feed at any time, so you never lose your place.
• Notifications are customizable so you can prevent unwanted distractions.
Compatibility
OS X 10.8 or later, 64-bit processor
Screenshots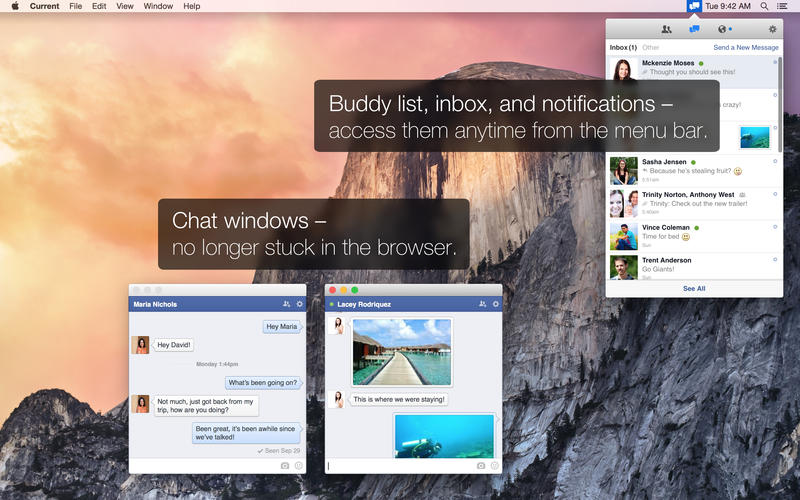 Download Now