Comic Brush Pro allows you to doodle on a photo or paint a piece of art from scratch. Be as creative as you want with painting tools like 3D-Shaded Brush, Halo Brush, Plasma Chain Brush, and Translucent Brush. You will also find more down-to-earth tools, including a standard brush and an eraser.
Features
Full-Screen Painting:

Full-screen mode is fully supported.
In addition, you can press the Tab key to hide the toolbar.

Zooming and Panning:

Pinch (trackpad) or use keyboard shortcuts to zoom in/out.
To pan, drag with two fingers (trackpad), slide with one finger (Magic Mouse), or use arrow keys.
Double-tap with two fingers (trackpad) or press Space to reset the zoom/pan.

Layers:

The image consists of 3 transparent layers on top of each other.
To switch between the different layers, use the button that has what looks like a stack of papers in addition to a small symbol (e.g., a flower) of the currently selected layer.

Color Sets:

Click once on a color to select it. Click a second time to bring up a menu where you can change or adjust the color in a number of ways (this menu also features an Eyedropper tool).
Adjacent to the colors you will find buttons to switch between the different color sets.
Press a second time if you want to replace the color set with one of the default ones.

Popup Help:

For information on what a specific button does, just hover the mouse pointer above it for a few seconds and a short explanation will appear.

General:

Pinch to zoom
Full screen support
Multiple undo/redo steps
Seamless-pattern editing
Layers
Customizable color sets
What's New
Version 2.13.1:
[Bug Fix] Some common actions, such as adding a new layer, or changing the background color, could cause the app to crash.
Compatibility
OS X 10.11 or later, 64-bit processor
Screenshots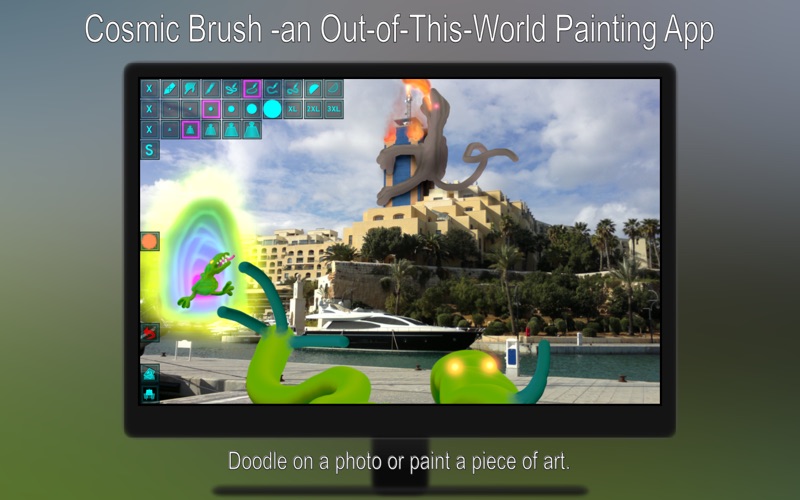 Download Now