Adobe Lightroom software helps you bring out the best in your photographs, whether you're perfecting one image, searching for ten, processing hundreds, or organizing thousands.
Create incredible images that move your audience. Experiment fearlessly with state-of-the-art nondestructive editing tools. Easily manage all your images. And showcase your work in elegant print layouts, slide shows, and Web galleries, as well as on popular photo-sharing sites. All from within one fast, intuitive application.
What's New
Version 4.4 RC:
New Camera Support:
Canon EOS 1D C
Casio Exilim EX-ZR700
Fujifilm X100s
Fujifilm X20
Hasselblad Lunar
Leica M
Nikon 1 V3
Nikon 1 S1
Pentax MX-1
Fixed Issues:
The crop overlay tool resized incorrectly when used in conjunction with the "Constrain to Crop" checkbox in the Lens Correction panel
Background graphics were not correctly rendered within the Book Module
The supplied lens profile for the Sony RX-1 did not contain vignette information
Previews of photos in portrait orientation were blurry when viewed in the filmstrip in the Develop module. (Mac only)
Stack badges displayed the wrong count when creating new stack that included a preexisting stack.
The Filter scrollbar within the Library module was not rendering properly.
Compatibility
Intel, 64-bit processor
OS X 10.6.8 or later
Screenshots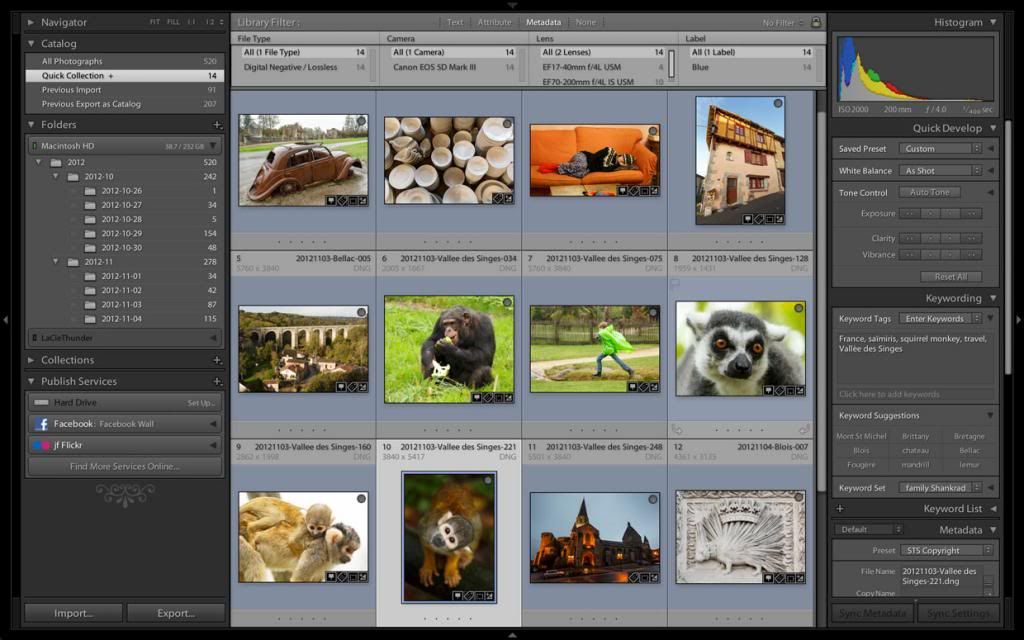 Download Now